If you can give away a gift card...
You can be successful with Heart & Body Naturals!
Heart & Body Naturals stands by and believes in our raw functional superfoods and therapeutic essential oils so much that we've implemented a powerful Gift Card Marketing Program that allows our members to earn a living by giving away gift cards. Imagine being able to make a living while making a positive difference in the health of people worldwide.
Here's How It Works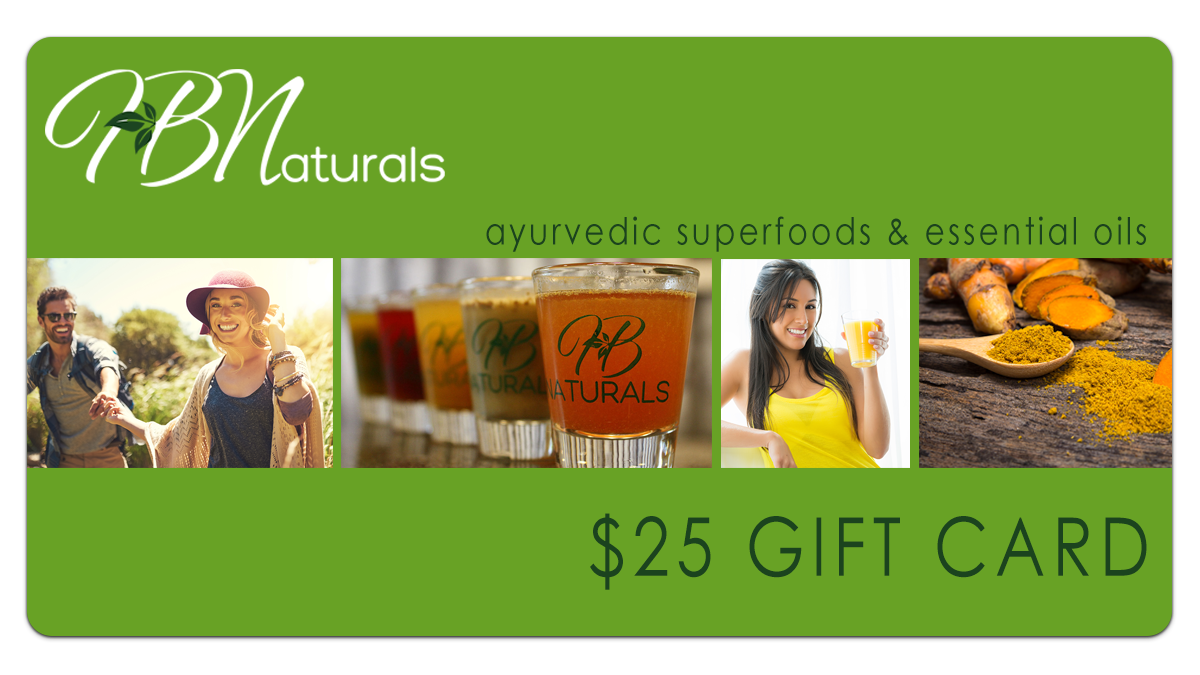 When you purchase Heart & Body Naturals gift cards, you will receive a virtual gift card code. You can text it, email it, or post a free $25.00 Gift Card offer on Social Media sites like Facebook. Give a $25 Gift Card code to your family, friends, neighbors, or coworkers and they can redeem it when they make their first Heart & Body Naturals purchase of 25 product points or more.
All of the Gift Cards you purchase are coded to your account, so you're notified every time a card recipient orders. You can also track in your free Heart & Body Naturals virtual office who has redeemed a Gift Card code and how many Gift Card codes you have available to give away.
Purchase as a single gift for that special person or special occasion or purchase in bundles for affordable gift-giving and business building.
(1) $25.00 25 CV
(5) $50.00 50 CV
(10) $100.00 100 CV
(20) $125.00 125 CV
You can also receive (12) free Gift Cards when you purchase one of our of our incredible, money-saving Value Packs!
Note: Gift Cards are non-refundable.
Heart & Body Naturals Gift Cards - The Ultimate Deal
Your prospect receives $25 off his or her first order, paying only for flat-rate shipping. That's like eating dinner at a fancy restaurant and having to only leave the tip. Offering something of real value to others is so much more fun than trying to "sell" something!
Just share the gift of health through $25.00 Gift Cards. Because of the quality of our products and the results your customers will have with the products they purchase with their free $25.00 Gift Card, most people will become loyal Heart & Body Naturals customers. Others may want to join you as a Consultant. When they do, they can purchase their own $25.00 Gift Card codes.
So Simple - Simply Sample!
The Gift Card Marketing Program provides you with an easy way to introduce Heart & Body Naturals products to others. You'll have the ability to offer Gift Cards carrying a true $25.00 value off their initial order, with no strings attached, and having only to pay for shipping & handling (flat-rate $5.99 US, flat-rate $9.99 International).
Someone tries HBN products - you can make money
Someone enrolls as a customer - you can make more money
When someone enrolls with one of our Value Packs, they save $25.00 - You earn $25.00 - and they recieve (12) free $25.00 Gift Cards of their own to share with others!
This powerful system with "built-in" duplication can create leverage for you! Basically, if you can hand out Gift Cards, you can be successful. The Heart & Body Naturals Gift Card Marketing Program works in your favor!
Give $25. Get Paid.
The Heart & Body Naturals Gift Card Marketing Program is unlike any other system you've ever seen. You hand out $25.00 Gift Cards and Heart & Body Naturals pays you. It's that simple. Gift Card Marketing is perfect for those looking for more income, not more work.
The Heart & Body Naturals Gift Card Marketing Progam is just as effective and unique as our products. You can let the products do the selling for you, and let the online marketing system do the rest.
You can successfully promote Heart & Body Naturals no matter how much, or how little, sales ability or business experience you have. In fact, when you purchase a Value Pack, you already have a marketing budget to work with (12 x $25.00 = $300.00)!
If You Can Give Away a $25.00 Gift Card, You CAN Be Successful
You choose when and how to give away your $25.00 Gift Cards. Whether via text, email, over the phone, or through social media, you can do whatever works best for you. The most important thing to remember is that sharing is the secret... Gift Cards Benefit You & The New Customer/Consultant!
Heart & Body Naturals Gift Cards will help create momentum, duplication, and more income for you!